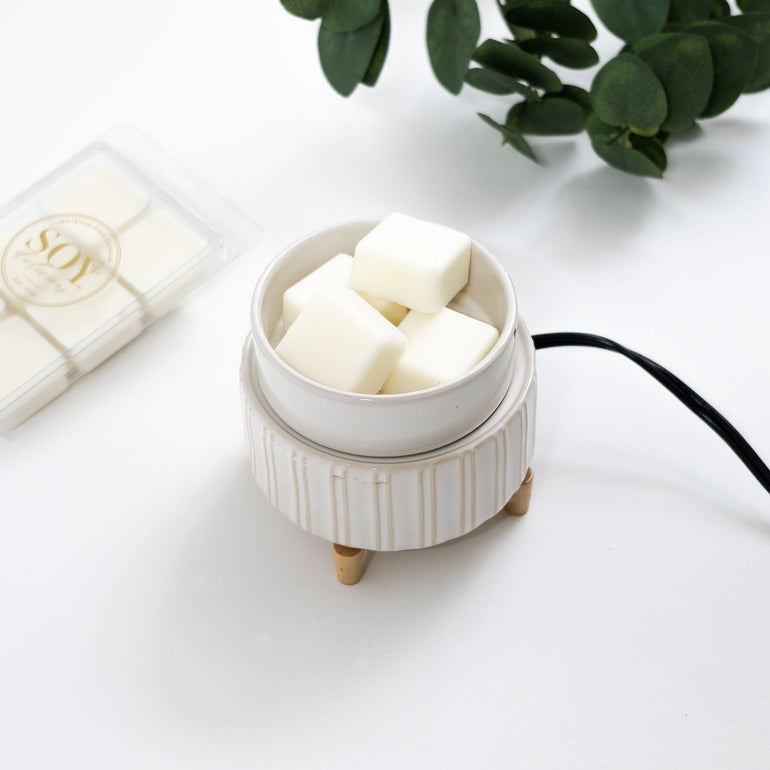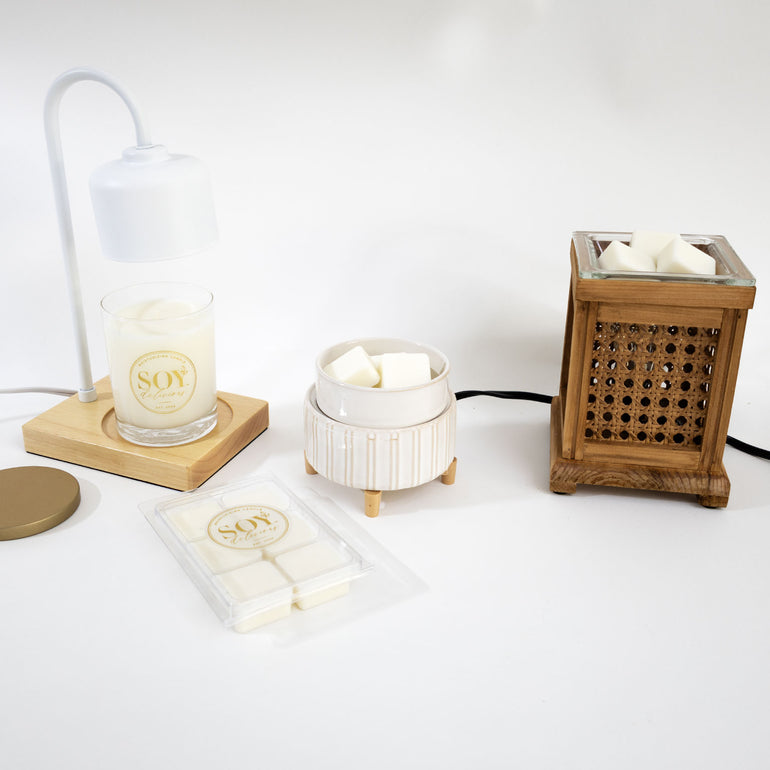 Description

Full Size

Travel Tin

Soy Block
Want to enjoy the same amazing scent our candles have to offer without the flame? Our 2-in-1 Soy Block Ceramic Warmer is the perfect alternative. Melt your favorite Soy Delicious candle or soy block with our beautiful ceramic warmer.
Choose the candle or soy block from all our amazing scents. To use for candles: remove the plate to warm a candle. To use for soy blocks: take 2 blocks and place them on the plate. Just plug the warmer into an outlet and let the scent take over your space.
Warning: Be sure to have the warmer within sight. Keep away from things that can catch fire. Keep out of reach of children and pets. If using candle on warmer do not light candle. Allow the warmer to melt the candle. Do not leave warmer on for more than 4 hours. Turn off warmer after use.
Made with organic, human-friendly soy, cotton and glass materials
Full Size - 10.5 oz of soy for a long-lasting clean burn up to 70 hours
Bamboo spoon included to apply the luxurious soy to your skin
Clean burning candle in beautiful tins.
Scent lasts up to 12 hours.
Signature logo bamboo spoon can be added to any order
1 Pack of Soy Blocks comes in (5oz) packages.
Each pack contains 6 soy blocks.
Wax warmer not included; available for purchase
---
---
Exceptional Quality,
Sustainably Crafted