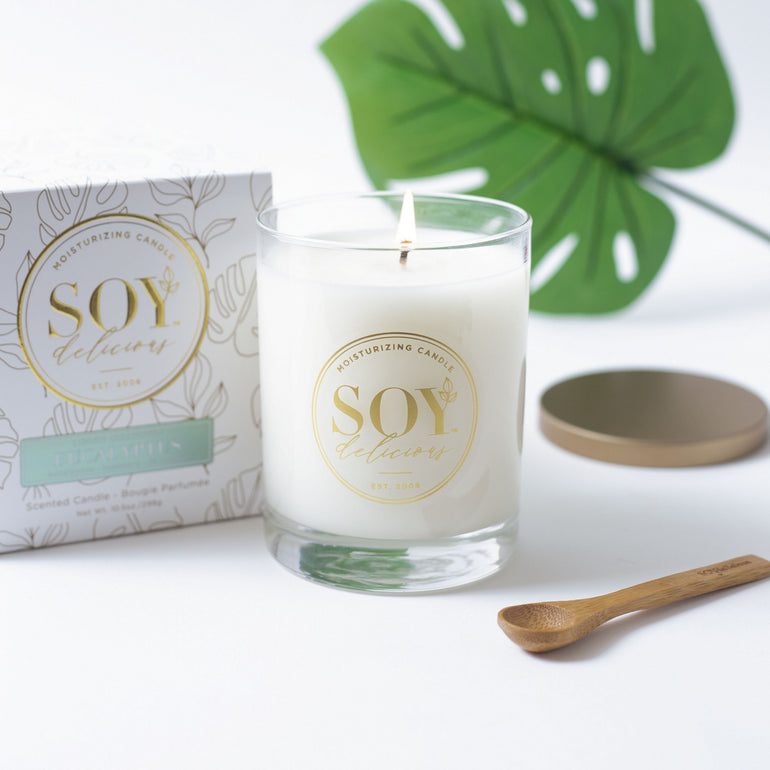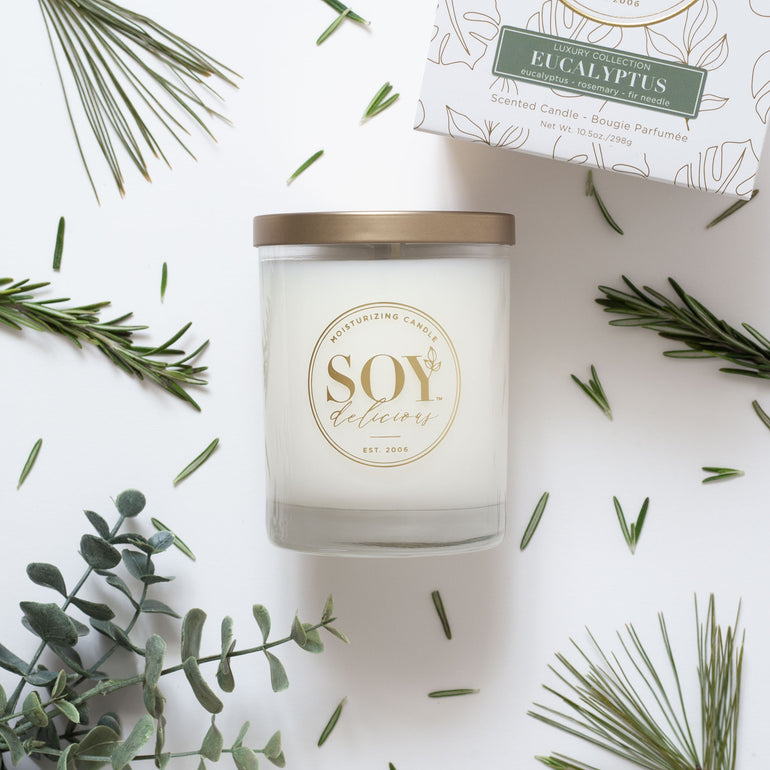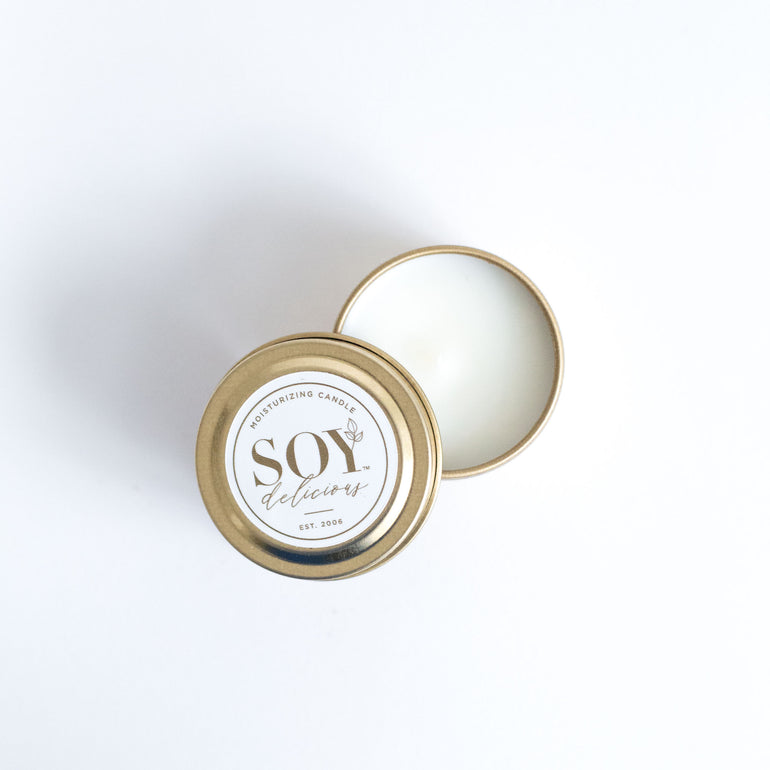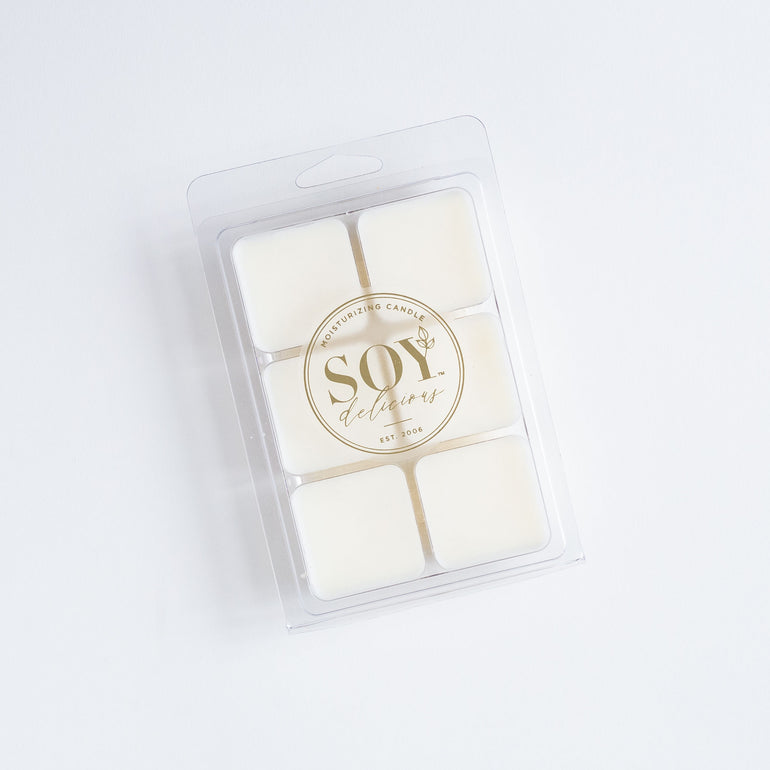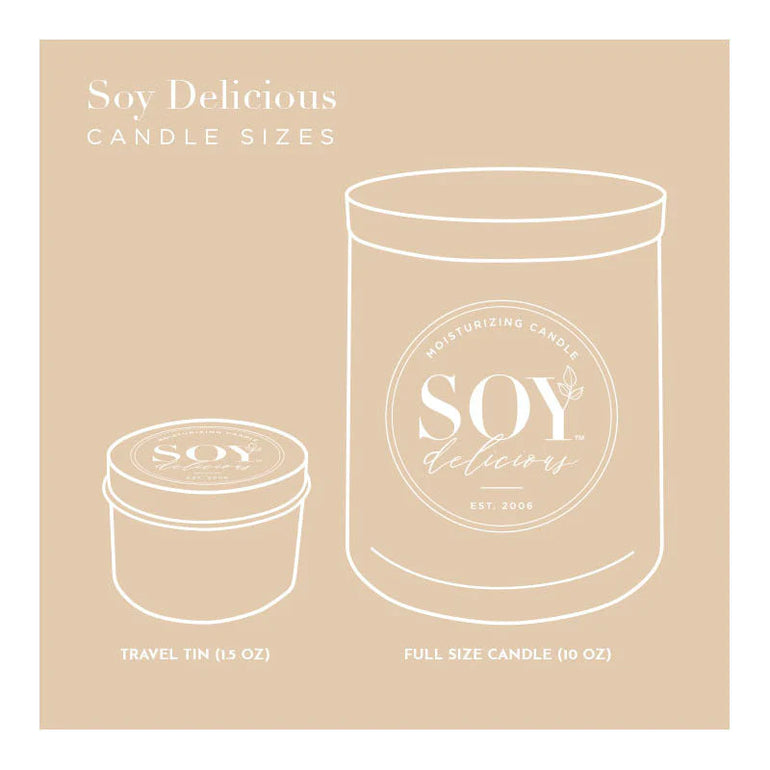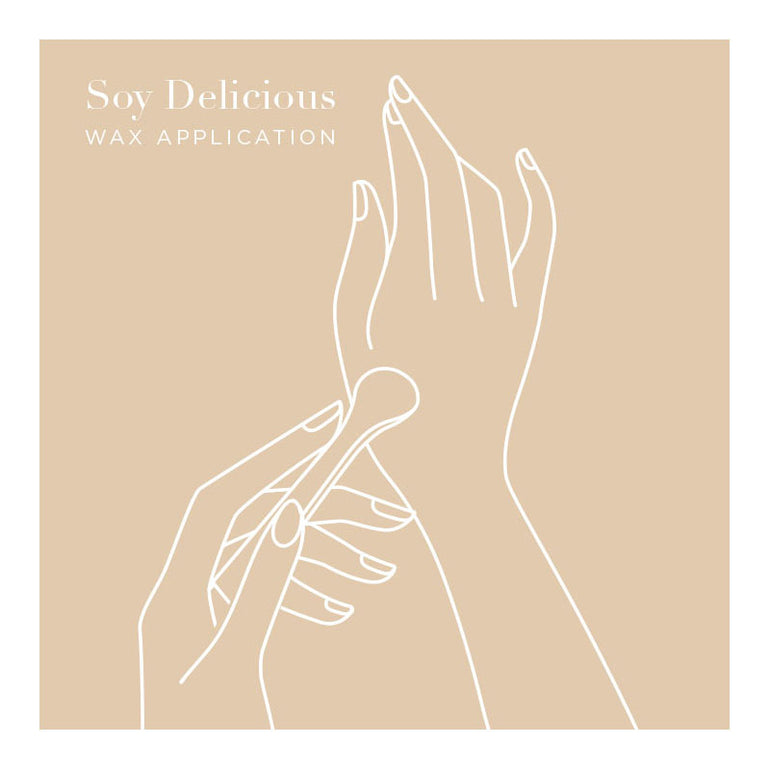 Description

Full Size

Travel Tin

Soy Block
Soy Delicious Candles, has a new fresh scent fittingly named Eucalyptus. Soy Delicious' Eucalyptus Soy Candle consists of a distinct, crisp menthol-like fragrance, with its soothing healing properties that sets the tone for total relaxation and therapeutic offerings with none to rival. Time to enjoy the essence of the healing power of eucalyptus to the next level of aromatherapy.  Just another part of leveling up your luscious candle game. Enjoy the woodsy fragrance made with a combination of eucalyptus, rosemary, and fir needle essential oils. With its alluring, and calming aroma you can't miss with this one. It is perfect for creating a cozy, natural atmosphere in your home. The eucalyptus provides a camphoraceous, refreshing scent, while the rosemary and fir needles add a hint of mint and earthiness. The Eucalyptus candle has a long-lasting burn time, with a subtle smokiness that will linger softly in the air. 
This is a beautiful aromatic trio mixed with an amazingly calming blend. The well paired combination may quickly become one of your favorites helping to boost mental clarity. Because soy candles are a healthier choice for the environment, adding this scent just makes sense.
So light this tantalizing candle and let the natural scent of the eucalyptus, rosemary, and fir needles fill your space. 
Time to bring the relaxing scents of the outdoors perfectly curated for the indoors in this incredible blend of a healing, aromatic fragrance. With a variety of beautiful scents to choose from in the Soy Delicious family of scents, Eucalyptus will quickly become a favorite for years to come.
Made with organic, human-friendly soy, cotton and glass materials
Full Size - 10.5 oz of soy for a long-lasting clean burn up to 70 hours
Bamboo spoon included to apply the luxurious soy to your skin
Clean burning candle in beautiful tins.
Scent lasts up to 12 hours.
Signature logo bamboo spoon can be added to any order
1 Pack of Soy Blocks comes in (5oz) packages.
Each pack contains 6 soy blocks.
Wax warmer not included; available for purchase
---
---
Exceptional Quality,
Sustainably Crafted