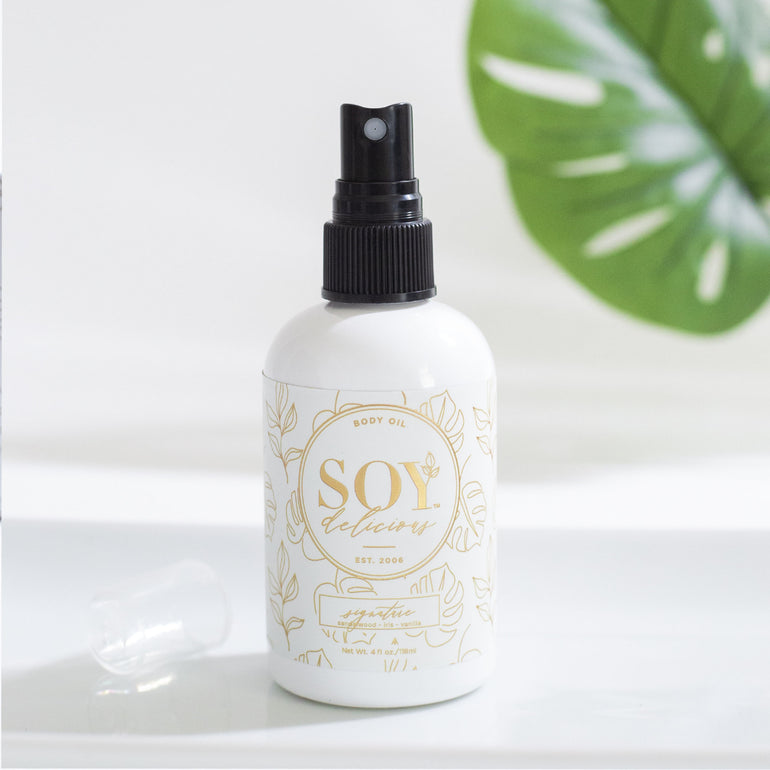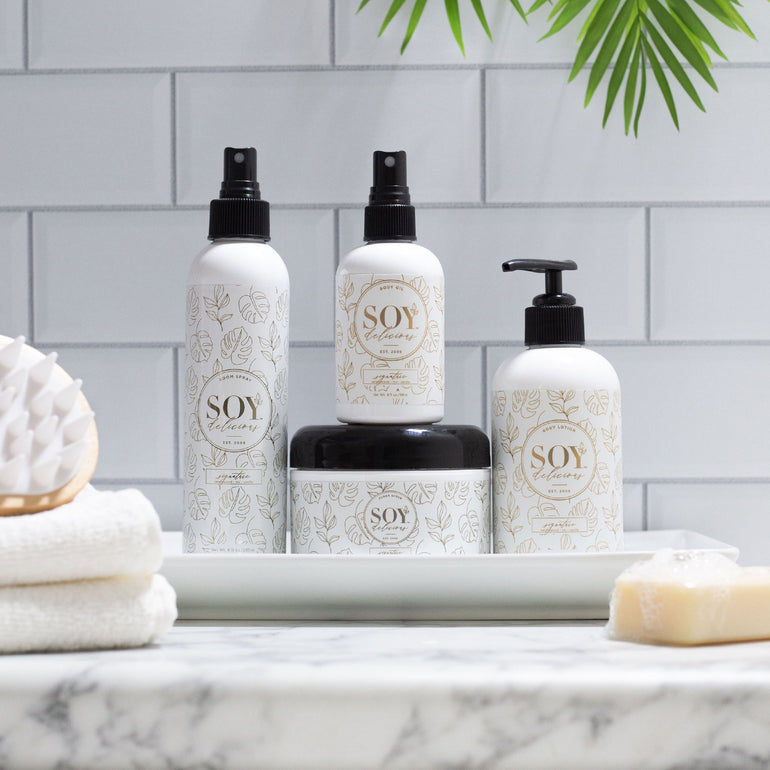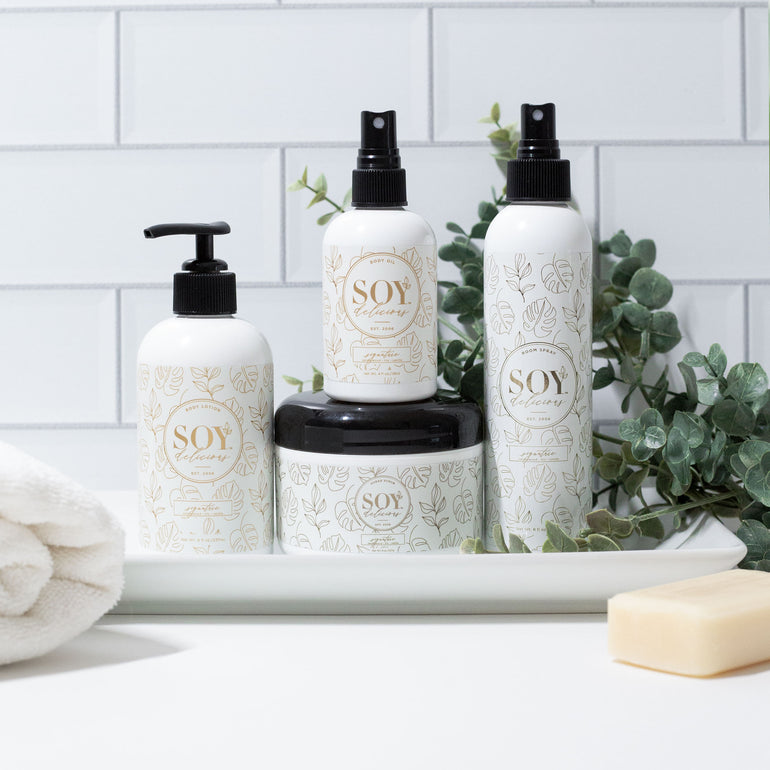 Soy Delicious Body Oil is a perfect finishing touch that your skin is craving! Imagine indulging in six well blended healthy essential oils in one amazing product. All of the protection your body needs to seal in the proper balance of moisture and hydration necessary for healthy skin that glows. Why not pamper your skin while soothing any possible irritation with our rich proprietary blend. Each essential oil carries its own super power to stimulate healing and softness your body craves daily. This perfectly balanced blend offers all the healthy goodness that essential oils are championed for. Every essential oil was handpicked for all of its well known benefits while supplying the body the proper sealant locking in all of what the skin needs to retain a healthier looking you. Perfect for use after our Soy Delicious Sugar Scrub or for a light sealant after using our Soy Delicious Hand and Body Lotion.
First, our Argan Oil is a natural blend of the choicest of oils that acts as a natural skin stimulant and is recognized also for its healthy hair growth properties. Our Sunflower Oil blend is used to reduce inflammation and boost the body's energy levels which is majorly important for the body throughout the day. Our Almond Oil is an effective yet mild sore muscle relaxer leaving your skin feeling revitalized after a long day. Our Jojoba Oil is used as an anti-bacterial oil that also helps to treat mild skin disorders and is perfect for decreasing the appearance of fine lines and wrinkles. Our Grape Seed Oil is used to help calm even the severest of dry skin. Our body oil blend is further enhanced with our invigorating yet healing Vitamin E Oil which helps increase hydration also as well as improve your skin's texture while helping to minimize the appearance of scars. Our top notch perfectly infused oil blends will keep you feeling exquisite all day. Enjoy radiant skin without a hint of feeling oily or greasy! Indulge in all of the soothing and luxurious products our company provides to our highly respected customers daily.
Note:
Infused with natural essential oils & extracts. Cruelty free, paraben free, silicone free, sulfate free, and formulated without phthalates. 
TIP: Enjoy this oil after exfoliating with our Sugar Scrub or after moisturizing with our Body Lotion to achieve the softest & silkiest skin of your dreams.
Size: 4oz
---
---
Exceptional Quality,
Sustainably Crafted