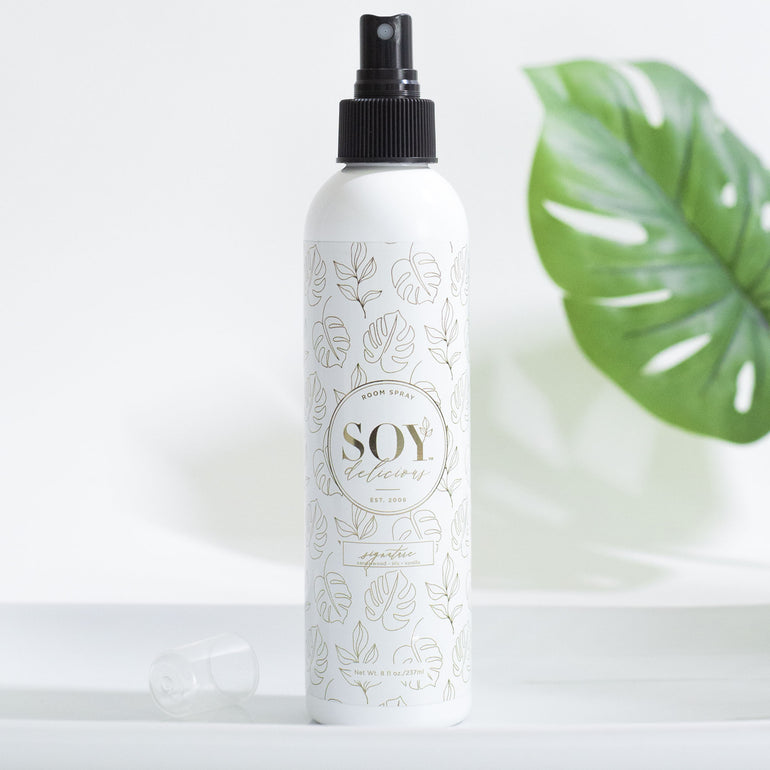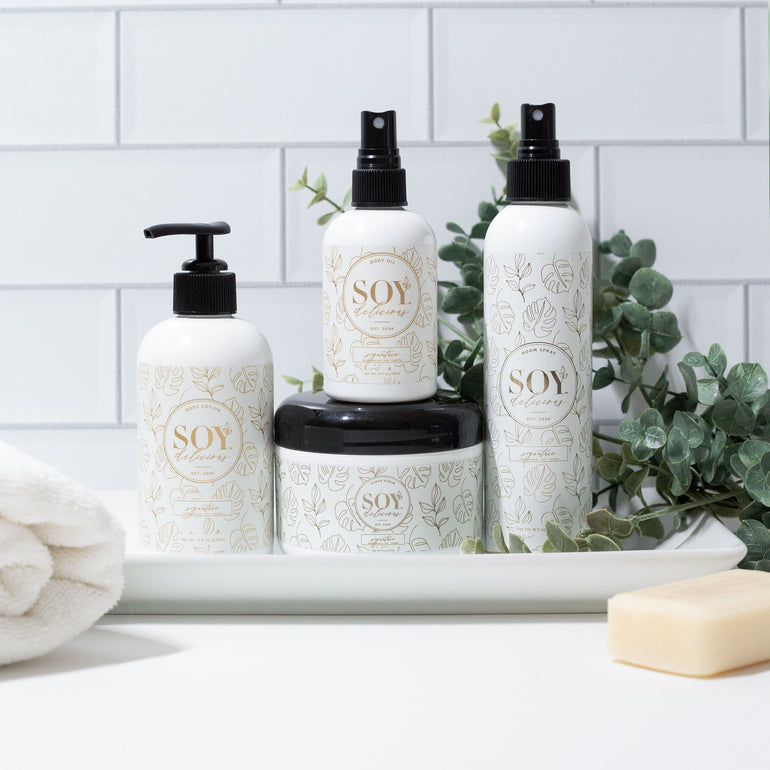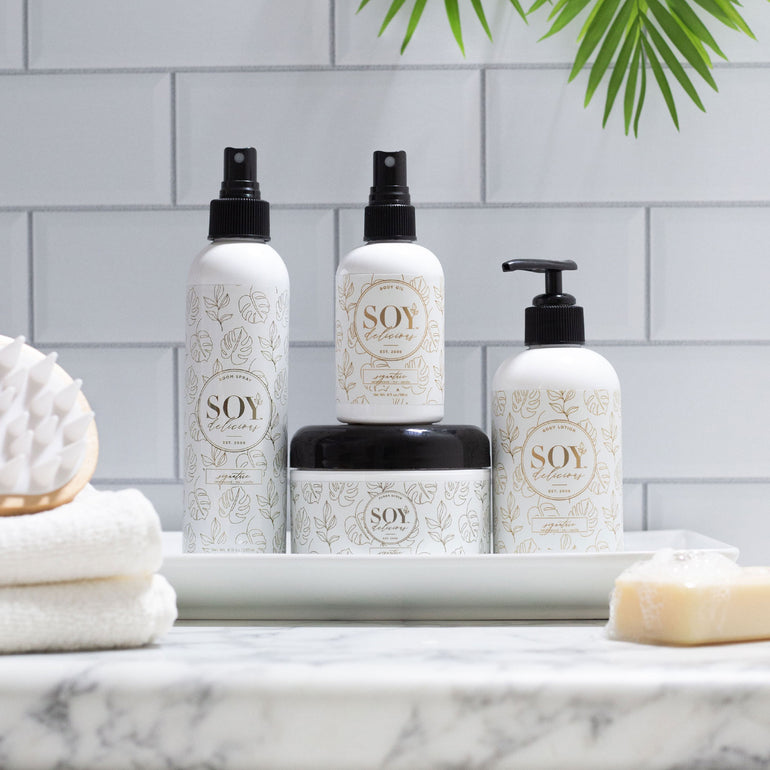 When you walk into a room freshly spritzed with our Soy Delicious Room Spray what an experience! We pride ourselves on bringing you the best ingredients with all of our products and that includes our non toxic room sprays. It's an aromatic boost to your nostrils which stimulates and excites the senses. All of this in one spray? The answer is a resounding YES! We are so excited to add this to our already amazing product line. Our spray is a quick and convenient way to refresh any room in seconds. Ever noticed when a room smells good it makes you feel good about being there? We are so happy that we can aid in boosting your overall experience by just providing our own form of aromatherapy in spray form. 
Soy Delicious products have earned the amazing reputation of having the most invigorating scents coupled with the intuitive ability to choose the right blends to help excite the senses. You will love our combination of essential oils we've chosen for our Soy Delicious Room Spray. One quick mist of our special blend of essential oils will infuse your space immediately with an exquisite and pleasing scent - try it! We dare you.
Many room deodorizers are laced with harmful synthetic chemicals that are no good for the environment or you. Some have heavy scents overpowering your senses leaving your feeling like you are tasting the chemicals instead of enjoying the fresh scents they promise. If it's not safe for you and your family it's definitely not safe for your pets. 
Isn't it time to SCENT your world? Our highly-fragrant, quickly dispersing spray has been formulated with a naturally derived odor neutralizer helping reduce unpleasant scents with its powerful enzymes providing an opulently lavish smelling experience. Go ahead and spray away leaving every room in your home fresh and clean knowing it's also safe for your rooms, pets and the environment. 
TIP:  Spritz away to your heart's content to beautifully scent all your spaces with lasting freshness. 
Note: Infused with natural essential oils & extracts. Cruelty free, paraben free, silicone free, sulfate free, and formulated without phthalates. 
---
---
Exceptional Quality,
Sustainably Crafted