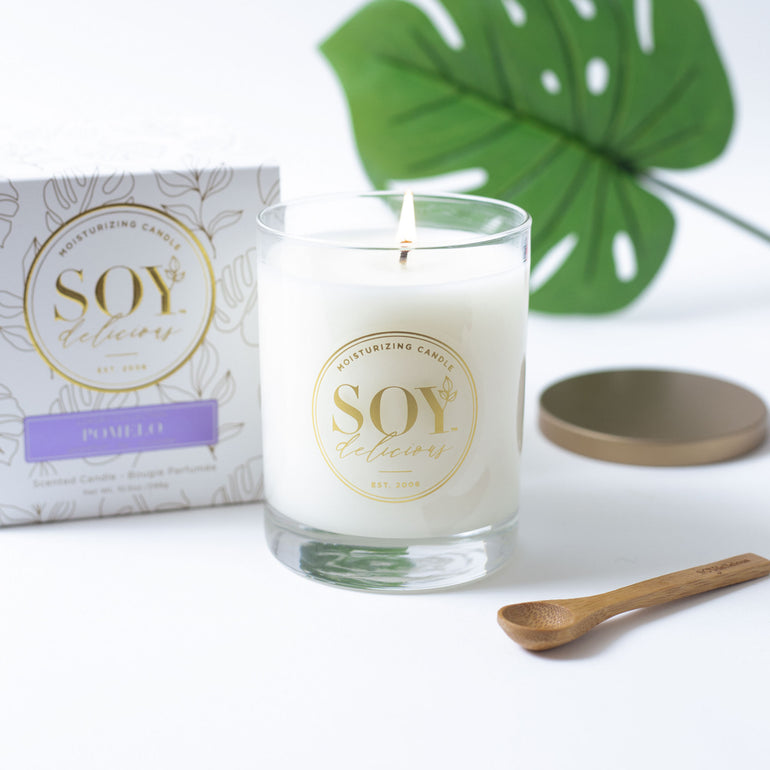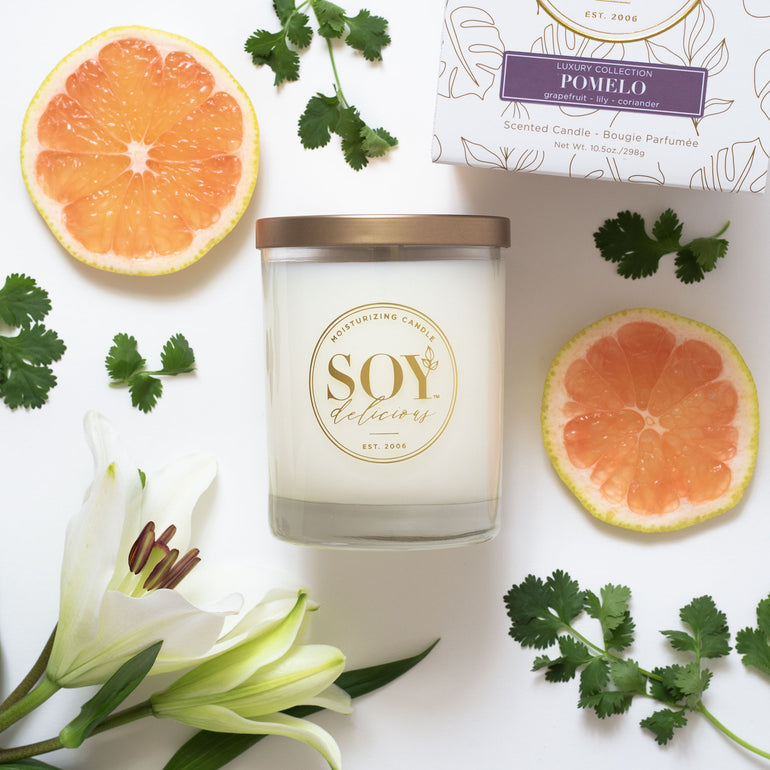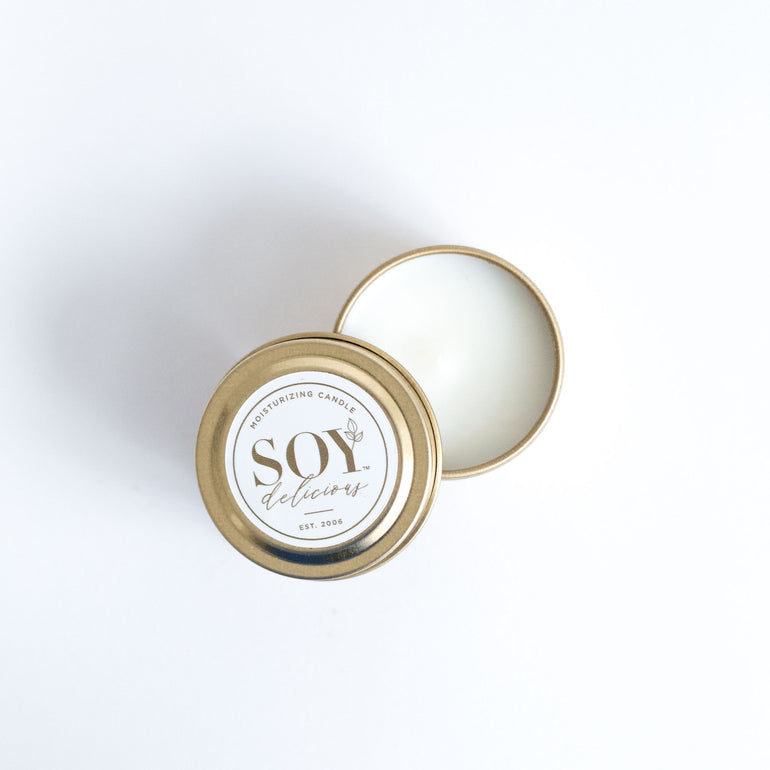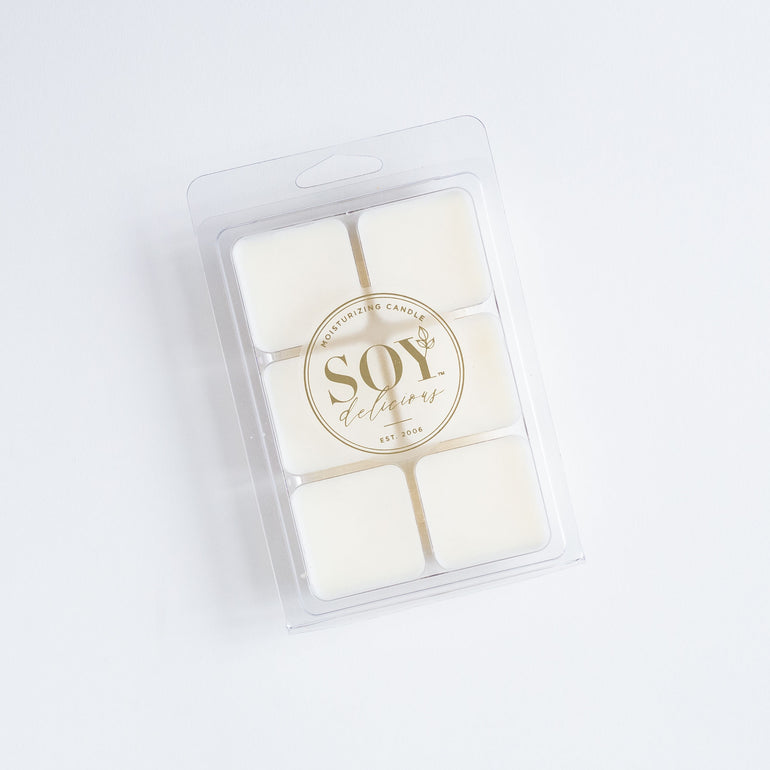 Description

Full Size

Travel Tin

Soy Block
The new Soy Delicious Candle Pomelo is definitely the epitome of innovation wrapped in luxury giving way to your nasal passages a teasingly delightful celebration of scents and exploration. 
The incredible Pomelo, a sumptuous spritz of life carefully embedded in a beautiful soy candle scent has been added to a highly sought after line of amazing toxin free soy candle fragrances that Soy Delicious proudly delivers. Pomelo comprised of the juicy essence of the fruit, which happens to be a close relative of the grapefruit, delightfully infused with the beautiful scent of lilies, paired tenderly with a burst of coriander to tie in the citrusy trio to the harmonious Soy Delicious' family of remarkable scents. 
The Pomelo Candle has a freshly squeezed sweet fragrance that carries the essence of grapefruit with its bold accent perfectly paired exquisitely with the gentle yet captivating scent of lilies which has an irresistible way of lifting your spirits. The combination is also paired up nicely with its third addition to the already intoxicating scent boasting a herbaceous woodsy aura that coriander brings. Coriander soothes you, taking your mood to optimal heights offering healthy stimulation for your mind and clarity of thought.
With this specially crafted combination of scents this candle opens up a whole new level of mental stimulation that carries its own uniqueness. It's a healthy combination and balance of tranquility, with mood uplifting clarity dispensing and cleansing the mind. Yet, Pomelo offers a spicy delivery of a woodsy outdoor feeling right after a light spring shower. There are so many places you can imagine yourself being with just one whiff. Immediately you'll feel relaxed whether you are mentally transported to a tropical beach or a cozy campfire, Pomelo delivers a plethora of options for the aromatherapy journey!
Find your place and enjoy a little slice of freedom in this perfectly balanced trio of sweet, spicy, and lightly woodsy herbaceous scent that will become irresistible, calming, and a pure delight.
Made with organic, human-friendly soy, cotton and glass materials
Full Size - 10.5 oz of soy for a long-lasting clean burn up to 70 hours
Bamboo spoon included to apply the luxurious soy to your skin
Clean burning candle in beautiful tins.
Scent lasts up to 12 hours.
Signature logo bamboo spoon can be added to any order
1 Pack of Soy Blocks comes in (5oz) packages.
Each pack contains 6 soy blocks.
Wax warmer not included; available for purchase
---
---
Exceptional Quality,
Sustainably Crafted