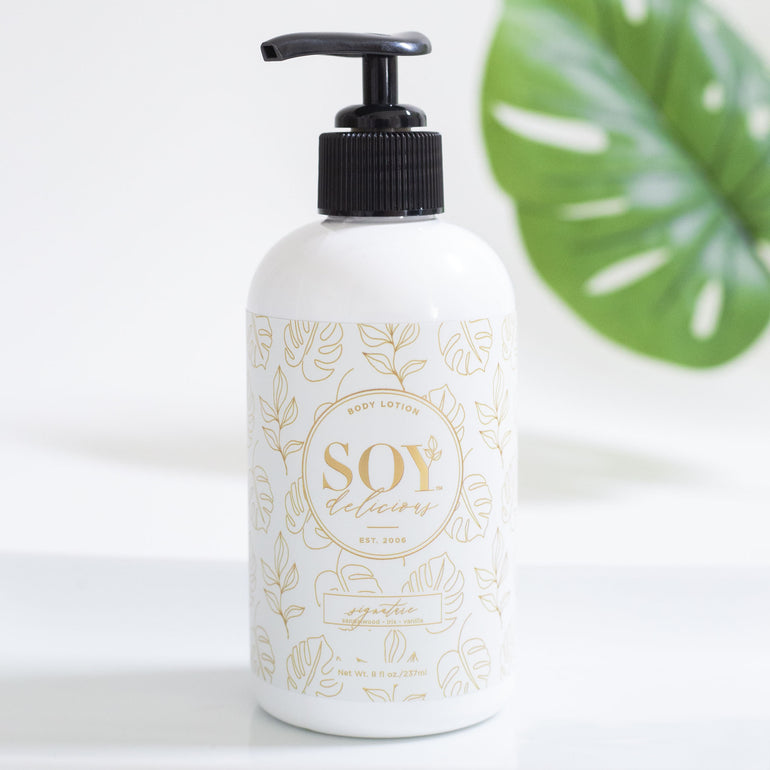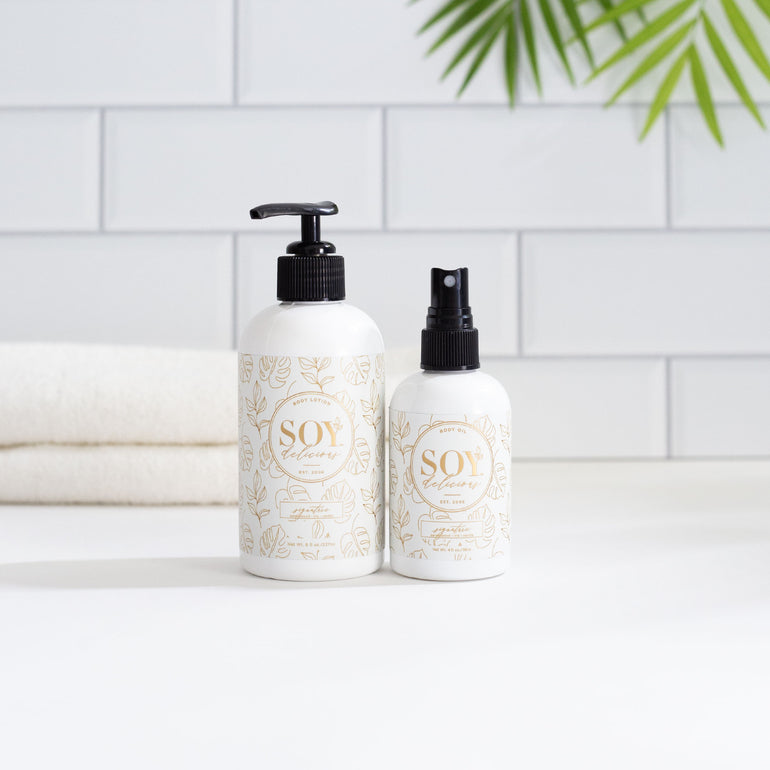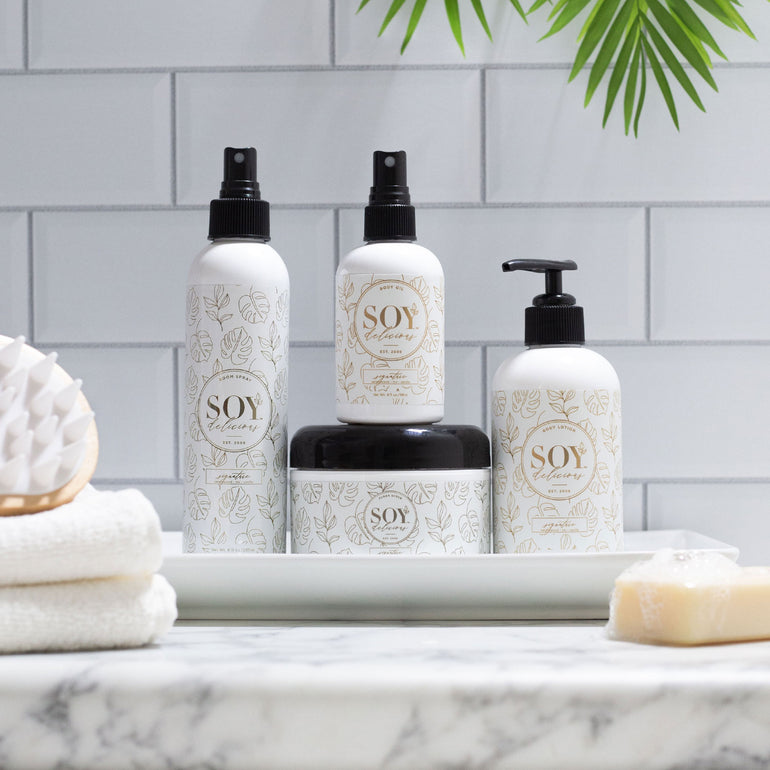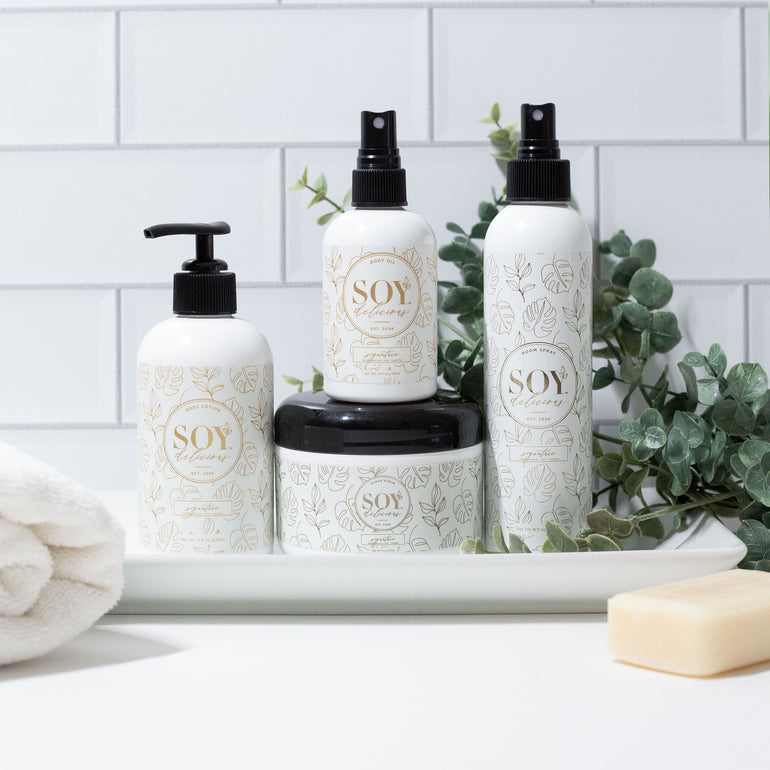 Soy Delicious Body Lotion
We here at Soy Delicious truly believe our hands and bodies deserve the very best care possible. Just imagine, after a nice long hot shower or bath reaching for a nourishing lotion that was created for the most enjoyable experience ever. Using our Soy Delicious Body Lotion is one of the most desired ways to pamper yourself since it was specifically designed to cater to your skin's needs. This means you are reaching for an opportunity to indulge in maximum skin care. 
Soy Delicious has excitedly taken on the responsibility to bring you the best in skincare by creating an amazing creamy lotion that contains specially-formulated ingredients to replenish your skin's Natural Moisturizing Factor.  Instant hydration is delivered with high performance, and prolonged effects for up to 12 hrs after each application. 

With our proprietary blend of three special ingredients that leaves your skin each and every time feeling supple, and soft while improving skin barrier function. The powerful calming agent has our own private blend of Hemp Seed Oil which will help improve the skin barrier further while the natural antioxidant Squalan, a hydrocarbon derived through hydrogenation adds the proper moisture retention. Squalene, due to its complete saturation abilities, works best when it is used as an emollient and moisturizer. 

Daily, hands can be exposed to changes in climate and temperature and may feel rough and dry and this is why we wanted our formula to work towards conditioning, hydrating and brightening the natural tone of the skin while sealing in essential moisture. 

Our Soy Delicious Body Lotion also is very restorative since it is strengthening your skin's moisture barrier against daily and environmental stressors. This works to boost your skin's ability to retain moisture leaving your hands looking and feeling smooth to the touch.  

TIP:  Enjoy this lotion after exfoliating with our Soy Delicious Sugar Scrub. After applying our Soy Delicious Body Lotion, further improve upon your skin's suppleness by applying our Soy Delicious Body Oil.
Best for:
Dryness and Loss of Firmness and Elasticity

Conditions: cuticles and nails.

Massage this silky treatment onto your hands and body after bathing and as often as needed. 

 Moisturizing for up to 12-hour hydration 

Soothing and comfort
 How To Use:
Use daily, as needed for all over body moisture. 

Infused with natural essential oils & extracts. 
Note:
Infused with natural essential oils & extracts. Cruelty free, paraben free, silicone free, sulfate free, and formulated without phthalates.
Size: 8oz
---
---
Soy Delicious Body Lotion
Exceptional Quality,
Sustainably Crafted