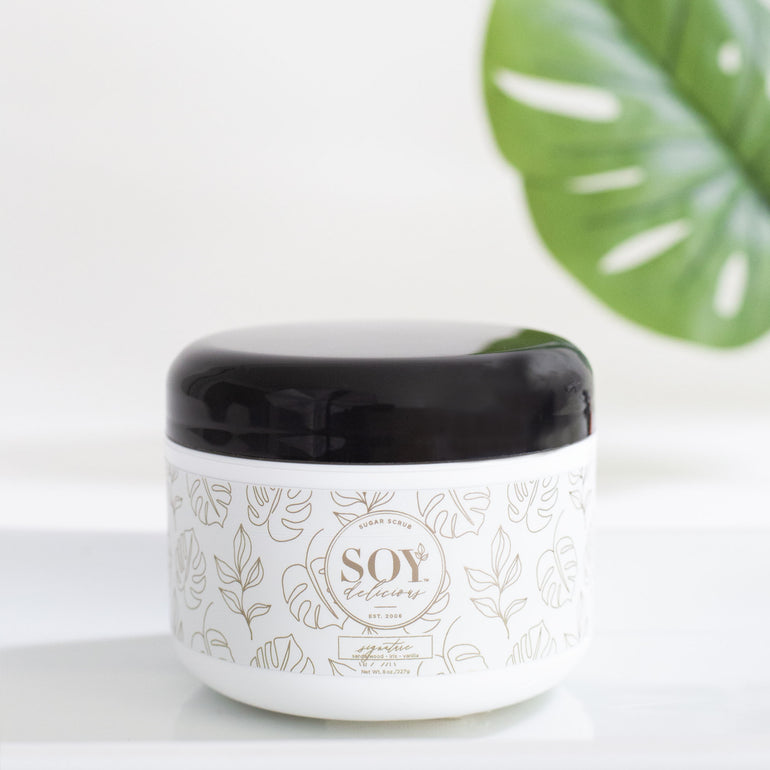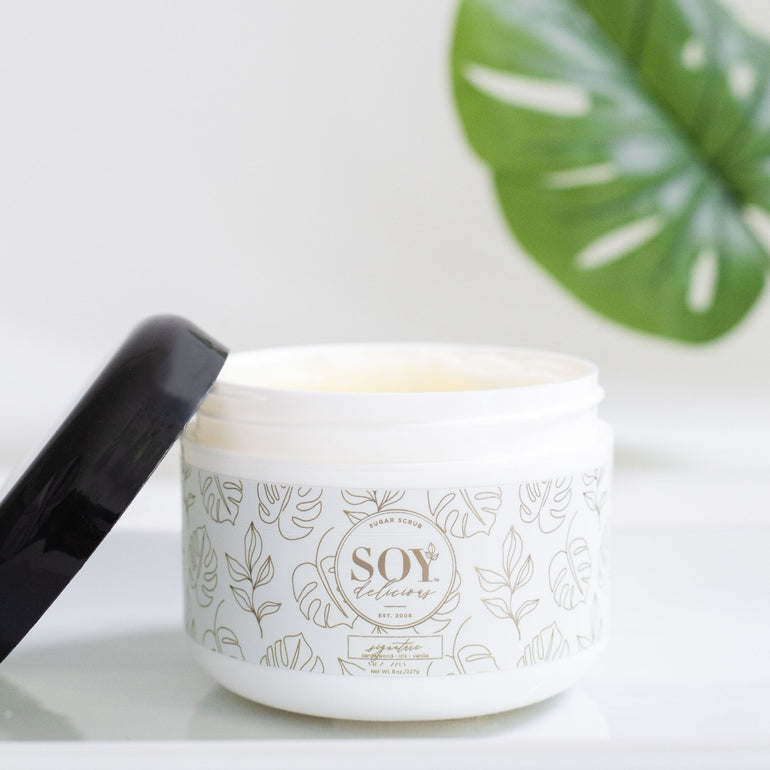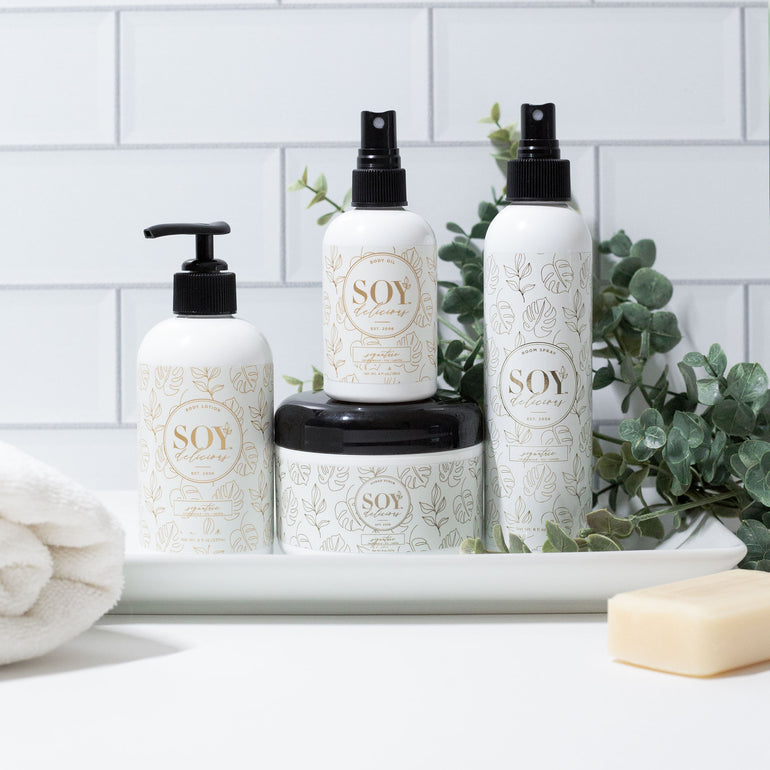 Soy Delicious Sugar Scrub
Soy Delicious has launched their soothing and sensuous Sugar Body Scrub! Yes, now you can get that same exhilarating and luxurious feeling you get when enjoying our signature Soy Delicious Candles, except it's for your whole body. This is a must have - must indulge Sugar Body Scrub, as part of your skin care regimen that will leave your skin glowing with a seductively moisturized feeling as it creates this silky protective barrier. Imagine yourself basking in the beautiful glow of well exfoliated silky feeling skin..YOUR SKIN! 
We specifically chose to formulate a non-greasy scrub made with the finest grains of sugar, with a natural source of glycolic acid (AHA) to gently exfoliate dull, dry and even dehydrated skin. Our Soy Delicious Sugar Scrub will unblock clogged pores, which can also help to minimize ingrown hairs. Since cane sugar naturally and mechanically removes dead skin layers leaving a smooth glowing surface, we felt that was very important to use for our signature scrub. We know making sure you had a completely well conditioned and moisturized all day feeling was essential so we added it to our product line. Our formula is infused with the finest Hemp Seed Oil, a powerful calming agent, and Almond Oil to soothe all skin types, especially dry skin, while helping to improve your overall complexion and skin tone. Sugar scrubs are the perfect way to deal with flaky skin adding the extra moisture much needed especially during winter months with a bonus extra glow. 
Sugar is a natural humectant that attracts water and pulls moisture towards your skin. With our sugar scrubs you will feel complete hydration all day. Once you've indulged in our new sugar scrub you will never look at body scrubs the same. Perfect for even the dyrest of skin, bringing the most amazing sought after dewy look for daily or weekly use. 
Infused with natural essential oils and extracts. Cruelty free, paraben free, silicone free, sulfate free, and formulated without phthalates. 
TIP: Enjoy our tantalizing Soy Delicious Sugar Scrub before applying our Soy Delicious Body Lotion to achieve the softest, pampered feeling skin with the most hydrated, glowing results! 
Note:
Infused with natural essential oils & extracts. Cruelty free, paraben free, silicone free, sulfate free, and formulated without phthalates. 
Size: 8oz
---
---
Soy Delicious Sugar Scrub
Exceptional Quality,
Sustainably Crafted